Press Releases & Announcements
April
2012
16
Spring Training Starts for Skeeters
Sugar Land, TEXAS – The Sugar Land Skeeters Baseball Club begin spring training in York, Pennsylvania for the 2012 inaugural season on Monday afternoon. The team has prepared a full schedule of workouts and exhibition games through Monday, April 24, against the York Revolution, Somerset Patriots, Lancaster Barnstormers, and Southern Maryland Bluecrabs.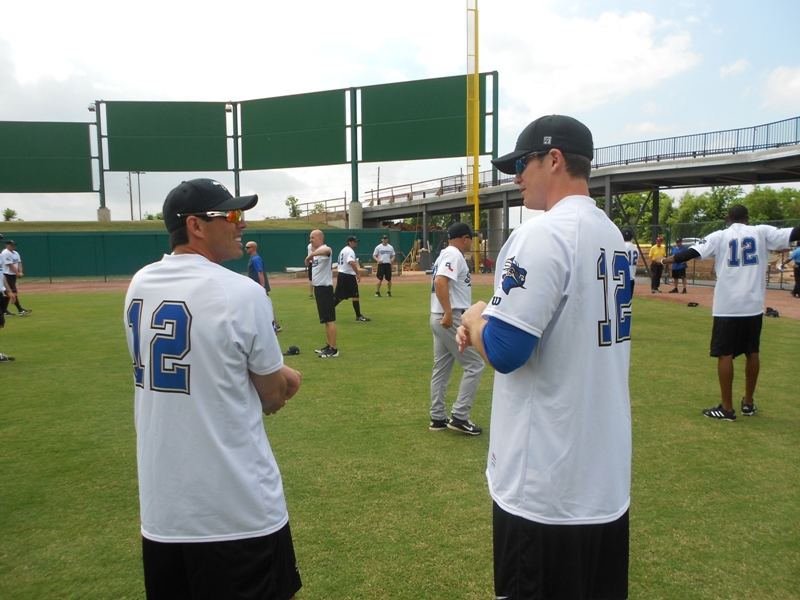 April 16 – Fly into York, Pennsylvania
April 17 – Game @ York
April 18 – Game @ York
April 19 – Game @ Somerset
April 20 – Game vs Lancaster
April 21 – Workout
April 22 – Game vs Southern Maryland
April 23 – Fly into Sugar Land
Friday, April 13, players reported for physicals and an afternoon workout for the first time at Constellation Field. The team has two more closed workouts before the start of the 2012 season. Opening Day for the Skeeters is scheduled for Thursday, April 26, with a 7:05 p.m. CDT first-pitch start time at Constellation Field against the York Revolution.
Fans can listen to all 140 Skeeters game broadcasts this year on Houston's classic rock station, www.houstonseagle.com, and Houston's country station, www.thenew93Q.com. All games will be available on the Skeeters Mobile App for iPhone, iPad, and Android devices.
About the Sugar Land Skeeters: The Sugar Land Skeeters minor league baseball team, led by Manager and former Major League All-Star Gary Gaetti,will play in the $36 million Constellation Field. The Sugar Land Skeeters will play 70 regular season home games annually, starting with the 2012 season, presented by ABC Home & Commercial Services, beginning on April 26. Fixed-seat stadium capacity is approximately 6,000 for baseball, plus additional lawn and standing-room-only tickets. Constellation Field has a capacity of 10,000-plus in concert configuration.
The Sugar Land Skeeters offices are presently located at 16160 City Walk in Sugar Land Town Square, Sugar Land, TX 77479 where additional information and tickets are available. The Skeeters may be reached at www.SugarLandSkeeters.com or by calling 281.240.HITS (4487), and on Facebook (facebook.com/SugarLandSkeeters) and Twitter (@SL_Skeeters).