Press Releases & Announcements
February
2021
10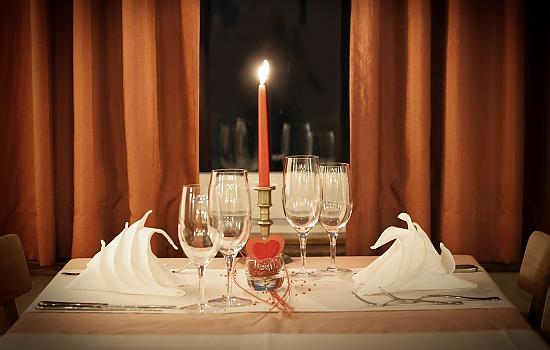 Stay in for Valentine's Day
You could go out for a special Valentine's Day meal this week, but why not stay in for a romantic evening instead? Several Sugar Land restaurants are offering special romantic dinners that can be picked up or delivered. All you have to add is soft lighting and music.
Churrascos Sugar Land
1520 Lake Pointe Parkway
Sugar Land, TX 77478
832-532-5300
Add some Latin American flair to your Valentine's Day meal with a takeout package for two from Churrascos. For $89 per couple, you get an appetizer to share, two entrees and two desserts. The to-go menu is vast and includes favorites such as Copacabana Cerviche, Plantain Crusted Shrimp and their famous Tequila Bread Pudding. Cocktail kits are available for an extra charge.
Fish City Grill
15980 City Walk
Sugar Land, Texas 77479
281-494-3474
Fish City Grill has a seafood feast to share that you are sure to love. Available Feb. 12-14 for $49.99 per couple, you get an appetizer to share like Smokin' Hot Shrimp or Lobster Cake, two entrees and a dessert to share (hint, go for the Chocolate Sheet Cake with strawberries and cream). Add a half-price bottle of wine for extra romance.
Japaneiro's
2168 Texas Drive
Sugar Land, TX 77479
281-242-1121
Sugar Land's favorite sushi place doesn't have a Valentine's Day special, but does it really matter? It's sushi. Order your favorite rolls, sashimi or nibbles. They also offer Nirvana sushi samplers to share.
The Rouxpour Restaurant & Bar
2298 Texas Drive
Sugar Land, TX 77479
281-240-7689
Laissez Les Bon Temps Rouler with this spectacular offer. Their special Valentine's Day menu will be available Feb. 12-14 and features a beef filet, crab-stuffed flounder and chocolate ganache and biscotti.
Perry's Steakhouse & Grille
2115 Town Square Place
Sugar Land, TX 77479
281-565-2727
Perry's is sure to be booked solid this Valentine's Day, but they will bring the romance to you with a Candlelight Dinner for Two to go. The $99 per couple meal includes filet mignon and lobster tails for two, half a dozen chocolate-dipped strawberry kisses, a votive candle and rose petals. For $60 per person, you can order a three-course prix fixe menu ($75 if ordered after 5:45 p.m.).
State Fare
15930 City Walk
Sugar Land, TX 77479
713-234-1405
Planning to spend Valentine's Day with your gal pals? State Fare has got you covered with a Galentine's Day weekend special for $49 per person. Available Feb. 13-14, the meal includes a petite filet with truffle-poached and southern-fried lobster. For dessert there is red velvet cake presented in an adorable mason jar.
Vino & Vinyl
15977 City Walk
Sugar Land, TX 77479
281-277-0565
Spin up a romantic evening with your favorite music and a three-course meal from Vino & Vinyl. The meal is available Feb. 12-14 with optional wine pairings for each course.