Press Releases & Announcements
January
2021
22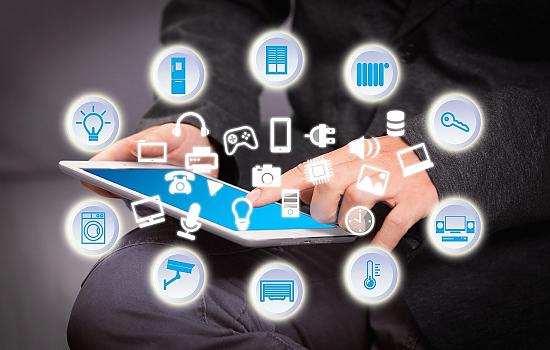 Tips for Working with Your Smart Home
Imperial builders Meritage Homes, Gracepoint Homes and Darling Homes all offer smart home features designed to make your home more energy-efficient, more secure and more comfortable. How can you make the most of your smart home package? Here are a few tips:
Defining a Smart Home
Smart home technology is constantly evolving but all smart homes are houses that include automated functions allowing you to control lights, door locks, thermostats and security systems remotely via an app or in your home using a digital assistant like Amazon's Alexa.
Getting Started
Your builder representative will let you know what standard smart home features may be included in your home. These usually include thermostats, a smart lock on the front door and lights. Some builders also include door cameras, USB ports and digital assistants. If your builder doesn't, you can usually upgrade your base package at the design center. Make a list of things that will make your life easier and bring it with you.
Invest in a Great Hub
New homes are built with CAT-6 wiring to increase your internet speeds, but that won't help you if your Wi-Fi router is subpar. A good router will deliver a consistent signal throughout your home. Check with your builder to see if a router is included with your home.
Can You Integrate Your Security System?
If you already have a home security provider, you might want to check and see if their electronics integrate with your new home. Most do. Integrating your security system with your smart home package will allow you to activate and deactivate your system with a voice command. You will also be able to access it through an app on your phone or tablet.
You Both Have Learning Curves
If you aren't used to smart home technology, it can be a little overwhelming. Many builders offer training sessions to help you get acquainted with your new home. It may take a little time, but soon you will be a pro. Your smart devices also have a learning curve. Smart thermostats, for example, will take a week or more to learn your habits before they become effective. Just give them time. Soon you will all be working together.
Digital Assistants Have Skills
In movies, smart homeowners can simply ask the house to turn on the lights and it's done. You can too with the help of digital assistants like Google Home or any Amazon Alexa product. These systems allow you to active a series of pre-programmed commands that can be initiated by a single voice command. Telling your home to "get ready for bed" can begin a sequence that starts with arming your alarm system, closing the blinds and turning off the lights.
Move into the 21st Century in Imperial
Ready to move into the 21st century and your new smart home? Visit Imperial and talk to our builders' representatives. They can get you up and running in no time.