Press Releases & Announcements
November
2020
12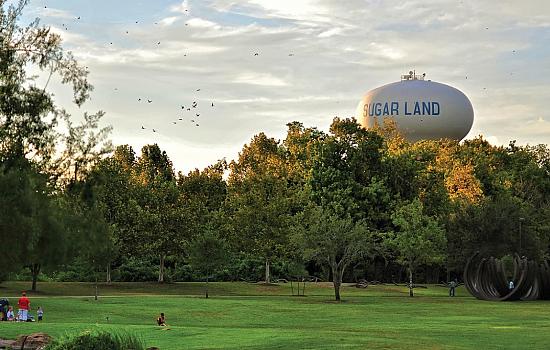 Sugar Land Ranks Among Nation's Fastest-Growing Cities
Steeped in a rich heritage, Sugar Land is also an exciting, modern city often recognized for its quality of life and opportunity.
The city recently added another honor to its long list of accolades — it's ranked No. 16 on WalletHub's list of the nation's fastest-growing cities. Within the tally of 17 categories, Sugar Land tied for No. 1 in the highest job growth and in the highest population growth. Among midsize cities, it ranked No. 9.
It's not the first time for WalletHub to recognize Sugar Land. Earlier this year, the personal finance website reviewed 1,200 U.S. cities with populations between 25,000 and 100,000 and ranked Sugar Land No. 5 on its list of the nation's best small cities. Rankings were compiled by scores in five categories — affordability, economic health, education and health, quality of life and safety.
Fort Bend County — where Sugar Land is located — also can be seen on many "Best of" lists and this year earned the top spot on a ranking of top locations with the highest median income relative to the cost of living. Fort Bend boasts a $44,752 cost of living balanced with a $93,645 median income.
What would become this thriving, award-winning city began more than 180 years ago with the start of the Imperial Sugar Company along the banks of Oyster Creek. The company thrived, with a town built up around its operations and named Sugar Land after the Imperial Sugar Company. When the Imperial Sugar Company closed in 2003, it was the oldest continuously operating business in Texas.
Imperial is not only located in Sugar Land, it is the actual site of the former Imperial Sugar Company, taking its name from the business and incorporating the company's crown emblem in the community logo and other elements found within Imperial — including the impressive fountain that shoots water in the shape of a crown. The company's Char House, silos and some restaurants still remain in Imperial and the Sugar Land Heritage Foundation and Fort Bend Children's Discovery Center have opened here.
Today, Imperial residents enjoy the best of both worlds — a community that acknowledges and respects its past and that is also convenient to the many modern advantages to living in a city such as Sugar Land. Sound appealing? Make your move to Imperial in Sugar Land today.