Press Releases & Announcements
September
2020
02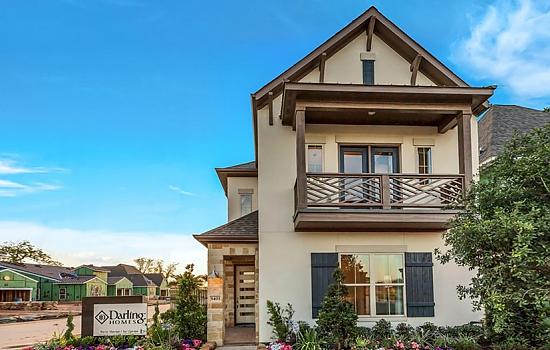 Darling Floor Plan Asks One Retreat or Two?
Upstairs or downstairs — where do want your owner's retreat to be? Not sure? Why not have two? It's easy when you choose Darling Homes' 1035 floor plan.
Like all of the designs in Darling's City Collection, the owner's retreat is located on the second floor of the builder's exquisite townhomes. Balconies located off the bedroom offer charming views of Imperial, and the retreat also features luxurious baths with oversized walk-in closets.
But what if you don't want to climb the stairs? No problem. The 2,592-square-foot design offers a dual suite option — one upstairs and one downstairs.
Dual suites have a number of advantages beyond the convenience of one being located on the first floor. A second suite offers a large, private space for weekend guests. Got a spouse that snores? Two suites allow both of you to sleep soundly at night.
Multi-generational families benefit from dual suites as well, with elderly family members occupying the first floor and homeowners the second. If the multi-generational household includes parents and children back home from college, let the younger set of legs climb the stairs.
You don't even need to use your second suite as a bedroom. Turn it into an extra study, a teen den, media room or playroom for the kids.
Darling's 1035 floor plan with the dual suite option is priced from the $400,000s. Additional features include an island kitchen, spacious family room, covered patio, game room, study and two-car garage.
Visit the Darling model home today and talk to a sales representative to see just how easy it is to add a second owner's retreat.