Press Releases & Announcements
July
2020
28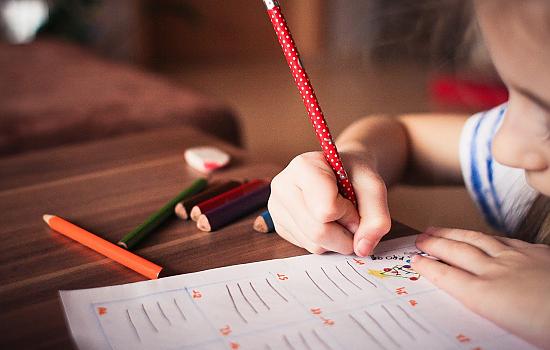 Design an Optimal Learning Environment
Fort Bend ISD schools will be back in session Aug. 17 — virtually. Which means it's time to get a head start on designing the perfect at-home learning center for your children. Doing so will give you peace of mind and your kids a great homework center when schools get back to in-class instruction. Here are some tips:
Check With Your District
Each district is responsible for setting up their own guidelines for distance learning. Fort Bend ISD will provide daily synchronous learning as the foundation of its instructional program. Teachers and students will have a full daily schedule of teaching and learning. Synchronous instruction involves a teacher providing live lessons through video streaming.
Know Your Child
Build your learning environment around your child. Some kids thrive in an online learning environment but for others it's hard. Some kids are auditory learners and some are visual. Young children tend to be very tactile. Figure out how your kid learns and plan accordingly.
Create a Private Learning Space
Whether it's in their rooms or the data center in the kitchen, children need private learning spaces they can call their own. Make sure there are enough outlets for computers, charging stations, printers and anything else your child may need. A "Zoom zone" is a necessity for synchronous learning and each child needs a separate one.
Make It Cool
You don't need to make your home look like a classroom, but optimal doesn't mean boring. Help your kids create a cool space that is just for them. Let them add colorful posters and their favorite books. Visit office supply stores to get cute supplies to help them stay organized.
Make It Cozy

Your child will be sitting for three to four hours a day so make sure they have comfortable chairs and desks set the right height. Add pillows and soft throws. Set up a cozy reading nook where they can read assigned books. The space should be well lit to reduce eye strain.
Keep a Calendar
Adults have day planners; kids should have calendars. You can help them set one up on the computer. Or go old-school and create a chart listing homework assignments and due dates for the week. Give kids colorful pens to cross off items upon completion.
Praise Their Effort
For children used to a classroom environment, home learning may be difficult. Their grades may dip for a bit. Make sure to praise their effort, not the results. The more comfortable they feel, the easier it will get and those grades will be back up in no time.