Press Releases & Announcements
April
2020
10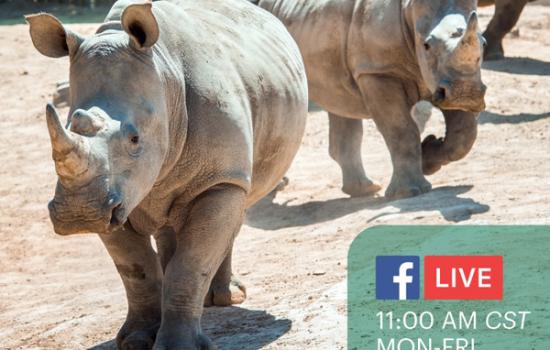 Houston's Top Attractions Offer Online Educational Resources
Houston is filled with wonderful museums, and although we can't visit right now, that doesn't mean you and your family can't enjoy their treasures and educational offerings. Following is a list that parents are sure to find helpful:
Children's Museum Houston
Much like it is when the doors are open, the Children's Museum Houston is a virtual playground offering daily inspiration and activities. Virtual learning opportunities include Educator moments, "O Wow" moments, story time in English and Spanish, toddler sing-alongs and more
The museum's social platforms allow you to engage on a more personal level. The museum is hosting daily virtual learning:
-- Mr. O on Facebook at 10:15 a.m.
-- Educator Moments on Facebook at 12:15 p.m.
-- Educator at Home on Instagram at 1:15
-- Toddler Time on YouTube at 3:15 p.m.
Fort Bend Children's Discovery Center
Located in Imperial, the Fort Bend Children's Discovery Center is an affiliate of the Children's Museum Houston. The Sugar Land location is active on its Facebook page, sharing videos from its sister location as well as other videos of interest.
The Houston Museum of Natural Science
You can virtually step into the Houston Museum of Natural Science by visiting online exhibitions exploring the wearable art of the Plains Indians, journeys through the lands of dinosaurs and ancient Egypt as well as the insect zoo, bugs of the sea and unique attractions.
The museum's Facebook page is a wealth of information with videos demonstrating science-based activities, instruction on how to identify and document local wildlife, interactive Q&A Facebook Live videos and more.
Houston Museum of Natural Science at Sugar Land
The Sugar Land branch of the Houston Museum of Natural Science has a robust Facebook page filled with videos, facts and science experiments.
Houston Zoo
Parents whose children are wild for animals will want to gather their little ones and tune in daily for Facebook Live Zookeeper Talks 11 a.m. Monday through Friday with shows on the fish, birds and animals of the zoo as well as fun, at-home activities. Watch the giraffes get fed, the elephants take a bath and more.
Space Center Houston
Space Center Houston can be explored through its app, which offers 360-degree experiences, audio tours and even selfie filters. Visit their Facebook page for links to try-at-home experiments, astronaut biographies and deep dives into space exploration and the science that has evolved from it.
Museum of Fine Arts Houston
The Museum of Fine Arts Houston has online offerings for both adults and children. Parents might enjoy these suggestions on family-friendly activities inspired by MFAH art collections. The museum also is streaming movie nights. Like many of the world's most fantastic museums, the Museum of Fine Arts Houston can also be toured via Google Arts & Culture.