Press Releases & Announcements
April
2020
06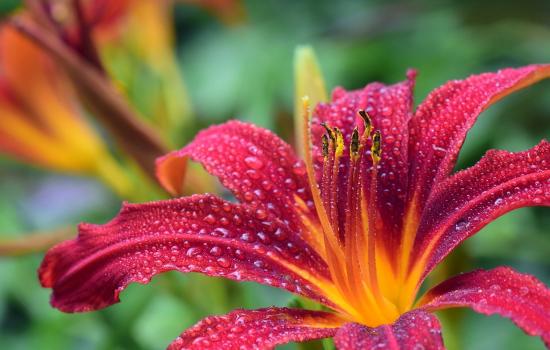 Get Your Garden Growing
Social distancing does not mean spending all day in the house. Which is a good thing because spring days cry out for beautiful blooms, lush greenery and tasty herbs. That's right, it's time to work on our gardens.
Gardens have always been places where we can relax, meditate and enhance our lives. We need that now more than ever. So, in that spirit, here are some tips for making the most of gardening.
Great Soil = Great Plants
Before you pick your plants, you need to understand your soil. Does it contain enough nutrients to support the flowers, herbs and vegetables you would like to grow? Contact your local gardening center like Houston Gardening Centers, Cornelius Garden Center & Nursery, and Enchanted Nurseries and Landscapes to find out what soil works best. Even if you are an experienced gardener, you should test your soil to ensure nutrients haven't been depleted.
Beautiful and Delicious
When choosing plants consider those that do double duty — enhancing the beauty of your garden with bright blooms in the spring and colorful leaves in the fall. If there's an edible component such as berries or herbs, so much the better.
Plant for Spring, Summer, Fall and Winter
Don't just purchase spring plants. Keep your garden growing all year long by choosing a variety of plants. Not only will you enjoy the beauty, many plants work in symbiosis with each other, keeping both healthy and strong.
Control Weeds and Pests
Aphids, slugs and other pests can eat your veggies faster than you can. Keep them under control naturally with a variety of products that will keep them away without adding toxic chemicals. You can even make your own. Weeds also are a problem. Rather than spraying a chemical on them, spend a little time each day pulling them up.
Learn to Compost
Composting enhances the quality of your soil and saves you a trip to the gardening store. Here are some tips for creating your compost pile.
Go Vertical
Whether we plant flowers, fruit trees or rows of vegetables, we are used to thinking horizontal but vertical works just as well. Invest in trellises, hanging containers and shelves. Plants that seem to do well include hostas, iberis, phlox, ferns, weigela, and blueberries.
Mini Gardens for the Kids
Container gardens work well on patios. Use a variety of plants with colorful flowers and attractive foliage to build up layers of different heights. As they are essentially mini gardens, they are great for helping kids get their hands dirty. Plant beans, strawberries and herbs and let them cook the harvest.