Press Releases & Announcements
May
2018
01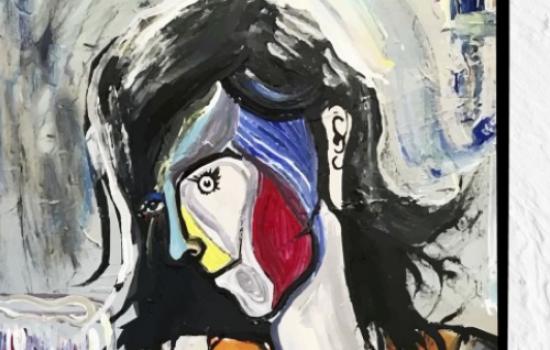 Imperial Homes Transform Into Gallery for 1-Night-Only Event
Gracepoint Homes's stunning Imperial brownstones will be transformed into a one-of-a-kind exhibition space for a one-night-only event.
The homes will serve as a gallery for Austin-based artist Richie Deegan from 4 p.m. to 10 p.m. Saturday, June 2. Pianist Theresa Behenna will provide musical accompaniment from 6 p.m. to 9 p.m.
The event, free and open to the public, will be held at the Gracepoint Homes' model, located at 118 Stadium Dr. at Imperial in Sugar Land, and two nearby inventory homes.
Deegan has been painting and drawing since childhood and studied computer art at Stephen F. Austin State University.
His expressionist and figurative paintings have been shown at a number of galleries and gathering spaces, including most recently in the historic Haley and Steele gallery in Boston.
Behenna's music will serve as an ideal backdrop for Deegan's work. She has toured the world as a solo piano entertainer in top resort hotels and been a fixture at popular venues in Texas. She even performed during the 2006 Winter Olympics in Italy.
Imperial in Sugar Land is located on the site of the historic Imperial Sugar Company and has become a popular choice for families in search of a pedestrian-friendly community.
"We can't wait to showcase Richie Deegan's work in our beautiful Gracepoint brownstones," Haley Peck, marketing director for the Imperial, said. "The homes are totally unique and exhibit breathtaking architecture. They're the perfect backdrop for a display of fine art."
Gracepoint Homes is offering the classic brownstones in The Point neighborhood. The spacious two- and three-story homes are priced starting in the $490,000s and offer ample living areas, multiple outdoor spaces and upscale finishes.