Press Releases & Announcements
February
2018
20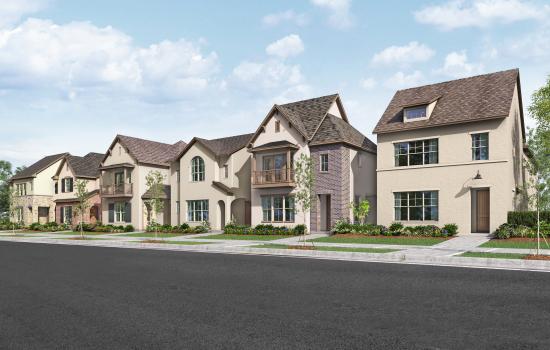 Darling Homes Launches Sales in Imperial
Do you want a villa or a retreat? Darling Homes is offering Imperial homebuyers both in two new collections now preselling.
The new Retreat Collection features one- and two-story home designs that range up to 3,800 square feet. These thoughtful designs offer three bedrooms, game rooms, media rooms and three-car garages, all styled with striking Mediterranean exteriors.
The Villa Collection promises low-maintenance living in homes designed for 31-foot homesites. The two-story homes offer up to four bedrooms and 3.5 baths, as well as game rooms and media rooms. The traditional designs mix with modern elevations to create timeless homes that appeal to today's sensibilities. Popular in the Dallas-Fort Worth area, the collection is making its Houston debut in Imperial.
Darling's two new series complements the many housing choices already available in Imperial, including luxury single-family designs, patio homes and three-story Brownstones. See what's available now.