Press Releases & Announcements
August
2014
22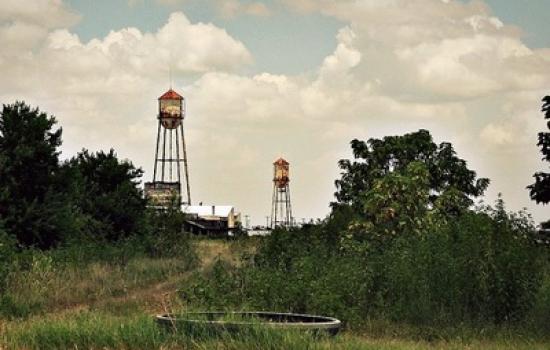 Iconic Sugar Land water tower to undergo major facelift
Sugar Land's signature water tower, standing tall since 1924, will receive a complete facelift as the iconic structure is restored and re-painted to serve as one of the signature features of Imperial Sugar Land.
The Johnson Development Corp., developer of the Fort Bend master-planned community, is funding the four-month restoration which will allow work crews to stabilize the structure where necessary and paint it in an earth tone color adorned with the Imperial Sugar Land logo at the top. As a precautionary measure, a large cover will be placed over the top of the tower during the restoration.
"The restoration of the water tower is a vital part of maintaining the heritage of Sugar Land," says Dennis Parmer, executive director of the Sugar Land Heritage Foundation. "We're delighted Johnson Development has stepped up to make this investment."
When the water tower was built, reports indicate it was the tallest water tower west of the Mississippi River, according to Parmer.
He adds the water tower served the fire suppression sprinkler system for the Imperial Sugar refinery and most notably, the Char House. The tower was built 50 feet taller than the Char House in order to generate enough water pressure to operate the sprinkler system.
Three other historic buildings that were once part of Imperial Sugar's operations also are being preserved and re-purposed as part of the master-planned community. The Fort Bend Children's Discovery Center and the Sugar Land Heritage Foundation Museum will occupy the former container warehouse while the Char House and three-bay warehouse will be re-purposed as office space or for other commercial uses.
"Imperial Sugar Land is about honoring the past of while creating a new future for the community," says Shay Shafie, general manager for the master-planned community. "Restoring the historic water tower provides us with a visible landmark that will remain a part of the community for years to come."
Located at Highway 6 and Highway 90A, Imperial Sugar Land will offer a unique blend of retail, new homes from award-winning builders, entertainment and office components to create a premier, Sugar Land destination to live, work, shop and play.
For the original article, click here.