Press Releases & Announcements
May
2014
30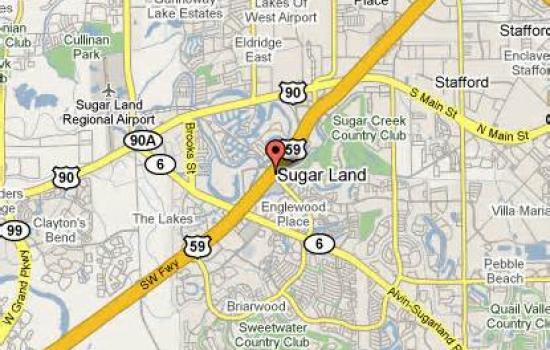 Sugar Land residents asked to weigh in on potential plans for Gannoway Park
The City of Sugar Land will hold a community meeting on June 2, from 6-7:30 p.m., at the Imperial Park Recreation Center, 234 Matlage Way, to discuss possible plans for Gannoway Lake Park.
The 70-acre community park is located near the intersection of Voss and Burney Roads along Oyster Creek and could provide opportunities for passive, nature-oriented recreation.
The property's potential connection to a network of hike and bike trails, its proximity to several residential developments and the abundance of natural features on the property could facilitate activities such as hiking, bird watching, fishing and canoeing.
Area residents are encouraged to attend the public meeting, learn about potential plans for the park and provide input.
The project is currently included in the City's Parks, Recreation and Open Space Master Plan as potential parkland.
A conceptual plan for the property is being developed for planning purposes. Feedback from this process will be presented to city council in the future, and funding for the project will be discussed.
For the original article, click here.