Jerry Ulke Joins Johnson Development as Development Manager for Imperial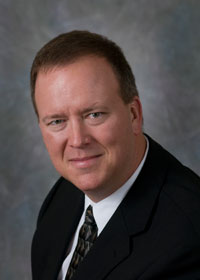 SUGAR LAND, TEXAS – The Johnson Development Corporation is proud to announce a new addition to their team. Jerry Ulke has joined Johnson Development Corporation as the Development Manager for Imperial, a Master-Planned Community located in Sugar Land.

Ulke will manage the engineering, architecture and construction activities for the Imperial community which is scheduled to open in 2012. Imperial will include the the redevelopment of the historic Imperial Sugar Company refinery site, and has been selected as the site for the City's new minor league baseball stadium. The community will also include retail locations, commercial, hospitality, restaurants, office and urban residential and will also boast over 235 acres dedicated to open space, lakes, wetlands, and parks.

"I look forward to Imperial becoming a destination point for the Sugar Land community and surrounding areas," said Ulke. "Having the historic element of the Imperial Sugar refinery, as well as the City of Sugar Land's new minor league baseball stadium on the site will draw people to Imperial. I hope to create a lifestyle that makes everyone feel at home and comfortable."

During his fourteen-year career in land development Ulke has watched Johnson Development communities thrive. Joining the team was an easy decision for him because of Johnson Development's commitment to the utmost quality and professionalism. Prior to joining the team, Ulke held several Project Manager and Development positions, and he is a Registered Professional Civil Engineer in the State of Texas.

In his free time, Ulke enjoys saltwater fishing, golfing, hunting and volunteering to coach youth sports. He especially enjoys doing these activities with his two children. Daughter, Emilee, who is nine years old and son, Taylan, who is four years old.
About Johnson Development Corporation
The Johnson Development Corporation is an award-winning residential and commercial land development company involved in premier projects including master-planned communities such as Sienna Plantation, Fall Creek, Riverstone, Woodforest, Tuscan Lakes, Edgewater and Silverlake in Houston, Texas, and Towne Lake, BridgeMill and Lake Arrowhead in Atlanta, Georgia. Established in 1975, known for innovative master planning and, today, one of the largest and most successful land developers in both Houston and Atlanta, The Johnson Development Corporation has cultivated a strong reputation for vibrant, responsible development, with impeccably designed communities. For more information, visit www.johnsondevelopment.com.