Imperial Market
Restaurants & Shopping Right in your Backyard

ImperialMkt.com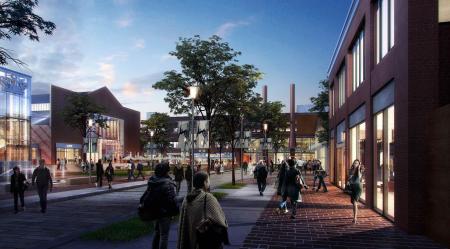 The historic buildings of the Imperial Sugar Company are about to take on new life as a vibrant destination for food, retail and fun within walking distance of Imperial. Imperial Market will transform historic and iconic elements such as the Char House, silos and warehouses into restaurants, shops, offices and even a hotel. Here are some of the exciting details:
Imperial Market is an 855,000-square-foot mixed-use lifestyle center being developed in Imperial.
The site is the iconic home of the original Imperial Sugar Company Refinery, founded in 1843.
Imperial Market will comprise 290,000 square feet of upscale retail and restaurant space, 90,000 square feet of "A" quality office space, a 274-unit luxury residential complex and a 185-room, high-end boutique hotel with an adjacent building housing 10,000 square feet of conference/meeting space and a fitness center.
Alamo Drafthouse Cinema will open a 10-screen complex with 1,100 luxury seats, as well as food prepared on-site and delivered directly to moviegoers' seats. A selection of craft brews and cocktails also will be available.
Additional tenants slated to open include Schilleci's New Orleans Kitchen, Mia Bella Trattoria, the high-end Guild Bar lounge and The Company Town, a coffee shop and café.
The Fort Bend Children's Discovery Center and the Sugar Land Heritage Foundation and Visitor Center have already opened.
Imperial Market is the home of a popular farmers' market offering fresh produce, handcrafted goods and entertainment to visitors each week.
The renowned Houston architect, Roger Soto of HOK, has designed Imperial Market in such a way as to respect and preserve its historic significance.

Construction on Imperial Market, located on U.S. Highway 90 between Interstate 69 and Highway 6, is expected to begin in August 2018.