Press Releases & Announcements
May
2019
23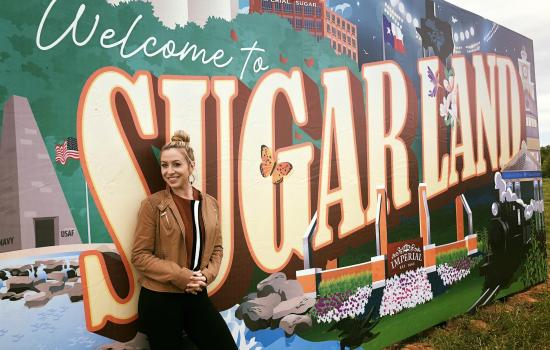 Happiness = Sugar Land
Happiness is more than a state of mind. According to a recent study, where you live is also a factor. If you live in Sugar Land, happiness is almost a guarantee.
Sugar Land is the No. 4 "Happiest Small Town in America," according to a report from Top Counseling Schools, (TCS) a counseling information and resource website.
What makes our little suburb 25 minutes away from the hustle and bustle of Houston so great?
A low population for one thing — Sugar Land qualifies with 85,681 residents.
Sugar Land is also one of the safest towns to live in. TCS reports that there are only 4.15 crimes per 100,000 residents.
You get more for your money too. The median property value is $283,400. Other things that make Sugar Land great are a high median income, low unemployment and a highly educated workforce.
TOC also gave Sugar Land kudos for a "versatile restaurant scene and lots of activities for residents to enjoy over the weekends."
And where is the best place to live in Sugar Land? We think it's Imperial. Located at the center of town, Imperial is within walking distance of all sorts of great activities. Residents can bike to the local farmers market and to Constellation Field where they can cheer on our beloved Skeeters. Even our youngest residents have a ball at the on-site Children's Discovery Center.
It goes without saying that our beautiful homes, trails and parks offer a laid-back lifestyle for when you just want to kick back and chill. Visit our model homes and find your happy place in Sugar Land and Imperial.