Press Releases & Announcements
October
2018
01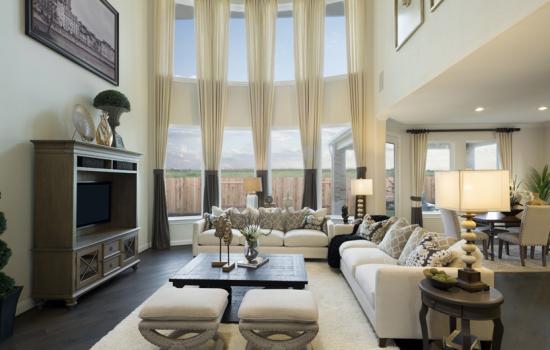 Win a Makeover for You or Your Home!
Looking through your closet and think you need to update your wardrobe? Or maybe even your closet? We've got you! Visit any of the best "addressed" model homes in Imperial this month and you could win $1,000 to dress up you or your home.
Stop by our six+ couture model homes during our Best Addressed Home Showcase to spark your inner design diva and register to win your choice of a Nordstrom or Crate & Barrel gift card worth $1,000. Think of all the cozy cashmere sweaters you could pick up!
All of our professionally decorated models feature the hottest home décor colors and design trends. You could spend days picking up home fashion tips. You could find the home (and closets) of your dreams right here in Imperial and that Crate & Barrel gift card would come in real handy.
In addition to being beautiful, your home will have one of the best addresses in Texas because Imperial is located in Sugar Land. Named one of the state's top 10 suburbs, Sugar Land has everything you need for a spectacular lifestyle.
Easily access baseball games at Constellation Field (it's, literally, in our backyard), concerts at Smart Financial Centre and shopping at Sugar Land Town Square. Stroll down our tree-lined boulevards, walk to the farmers market and live life the way it's meant to be lived.
Models are open daily from 10 a.m. to 5 p.m. Monday through Saturday and noon to 5 p.m. Sunday. Take the first step toward a spectacular makeover with a visit to Imperial today.