Press Releases & Announcements
March
2017
28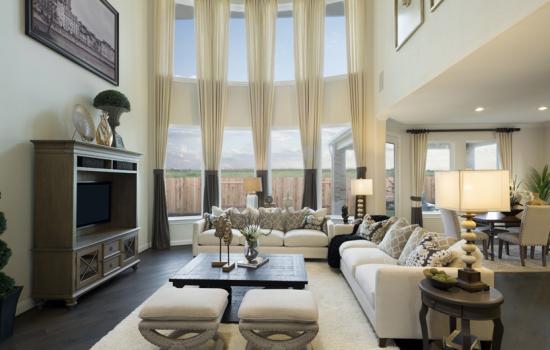 Don't Miss Out: Houston's Largest Home Tour
Houston's Largest Home Tour returns to Imperial this April, offering multiple opportunities to visit six exquisite model homes and a variety of move-in ready inventory homes.
Models will enchant prospective homebuyers and interior design enthusiasts alike with the latest in colors, textures, furniture and architectural detailing in a wide variety of homes, including townhomes, patio designs, executive homes. Homes will be open 10 a.m. to 6 p.m. Mondays through Saturdays and noon to 6 p.m. Sundays. Admission is free.
Imperial is just one of 14 communities by Johnson Development Corp. taking part in Houston's Largest Home Tour, which features hundreds of homes.
In addition to beautiful homes, the communities are offering opportunities to experience the many activities residents of Johnson developments enjoy. Visitors of a gastronomic bent will enjoy The Sugar Land Wine & Food Affair's annual Sip & Stroll in Imperial on Saturday, April 8, from 3-6 p.m. and Sunday, April 9, from 11 a.m. to 2 p.m. This year's Sip & Stroll features an expanded schedule and a delectable sampling of small bites from 25 of the area's best restaurants. Craft cocktails, an extensive wine list and an expansive selection of lagers, ales and stouts from top breweries allow strollers to choose the perfect pairings. Tickets are $65 per person.
Learn more about Houston's Largest Home Tour, including participating communities and the many planned events, here.