Press Releases & Announcements
March
2017
03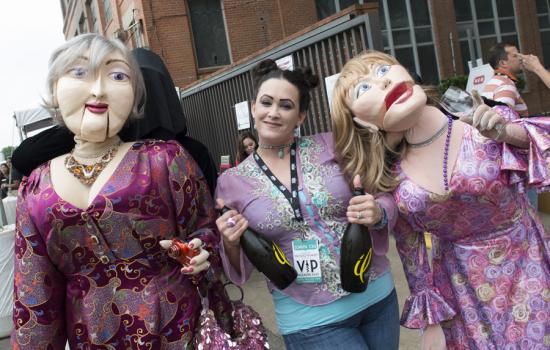 Win a Sip & Stroll Weekend to Remember
Foodies take note, a visit to any of Imperial's gorgeous model homes could result in a FREE Sip & Stroll Weekend during the Sugar Land Wine & Food Affair.
Visitors to any of the community's eight beautifully appointed models between March 11 and April 2 can register to win tickets to the popular gastronomic event, plus a night at the fabulous Sugar Land Marriott Town Square. The more model homes you visit, the greater your chance of winning. Winners are drawn weekly through April 3. There will be a new drawing each week, so register weekly!
Tickets are good for entry into Sip & Stroll Saturday April 8, and includes free shuttle service to and from the event. Overnight accommodations are for Saturday only.
This year's Sip & Stroll features an expanded schedule and a delectable sampling of small bites from 25 of the area's best restaurants. Craft cocktails, an extensive wine list and an expansive selection of lagers, ales and stouts from top breweries allow strollers to choose the perfect pairings.
The event tales place at Imperial's very own Constellation Field, 1 Stadium Drive from 3-6 p.m., Saturday, April 8, and 11 a.m. to 2 p.m. on Sunday, April 9. Tickets are normally $65 and sell out quickly.
The Sip & Stroll is one of the many events on the Houston's Largest Home Tour calendar. The tour, sponsored by Imperial developer Johnson Development Corp., encourages the public to visit hundreds of homes, including 150 models in 14 Johnson communities.