Press Releases & Announcements
January
2015
05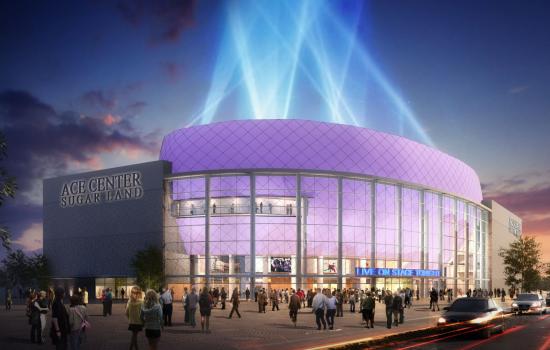 Ace Center Sugar Land--Update
The City of Sugar Land posted an update on the new development of the Ace Center.
"In November, Sugar Land City Council approved a guaranteed maximum price of $74.3 million to build an indoor performance venue that will be the first of its kind in the region and set a new standard for "the theater of the future."
Construction is expected to begin with a formal groundbreaking event on Dec. 9 2014.
The venue -- located on a portion of 38.5 acres of City property southeast of U.S. Highway 59 and University Boulevard -- is designed to host a wide range of performances, including national music and comedy artists, children's and family entertainment, theatrically staged productions and cultural and performing arts attractions."