Press Releases & Announcements
June
2014
10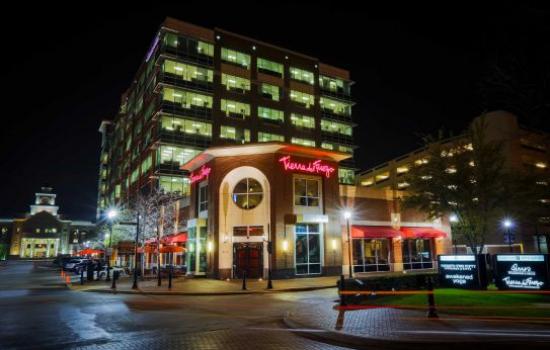 Sugar Land, Cross Creek Ranch welcome new restaurants
New restaurants recently opened in Sugar Land and Cross Creek Ranch.
Sugar Land's first authentic Argentinian restaurant, Tierra del Fuego, has opened in the shopping, dining and entertainment destination of Sugar Land Town Square with a selection of steaks, seafood, chicken and pasta dishes.
And, the popular Richmond dining spot, Italian Maid Café, has opened a new location in the Fort Bend master-planned community of Cross Creek Ranch next to the community's Welcome Center at 6450 Cross Creek Bend Lane Fulshear.
Named after an island chain off the southernmost tip of the South American mainland, Tierra del Fuego joins Sugar Land Town Square's collection of more than 30 dining spots.
The lunch and dinner spot offers seating for couples and groups with two private dining rooms and a wine room. Seating also is available at its Parilla Bar beside an open fire pit while a second bar presents Happy Hour weekdays from 4-6 p.m. Patio seating also is available.
Tierra del Fuego, 2110 Town Square Place in Sugar Land Town Square, is open 11 a.m.-10 p.m. Mondays-Thursdays; 11 a.m.-11 p.m. Fridays and Saturdays and 11 a.m.-9 p.m. Sundays.
The new Italian Maid Café in Cross Creek Ranch serves sit-down table-service for breakfast and lunch 8 a.m.-6 p.m. Tuesdays through Saturdays and 11 a.m.-4 p.m. Sundays.
"We've catered a number of events for Cross Creek Ranch over the years," said Lanie Alvarez, co-owner of the restaurant along with her brother Alex Ciocca, who also serves as executive chef. "When the opportunity to open a second location was presented to us, we jumped at the chance."
The brother-and-sister team, who named the dining spot in historic Richmond after their parent's bakery, updated the space in Cross Creek Ranch and added several warm touches before opening.
"Everyone who visits the community is amazed to find a sit-down restaurant with a complete breakfast and lunch menu right in the neighborhood," said Cross Creek Ranch General Manager Rob Bamford. "It's actually quite popular with Realtors and their clients who like to chat after seeing our new homes."
For the original article, click here.