Press Releases & Announcements
March
2014
26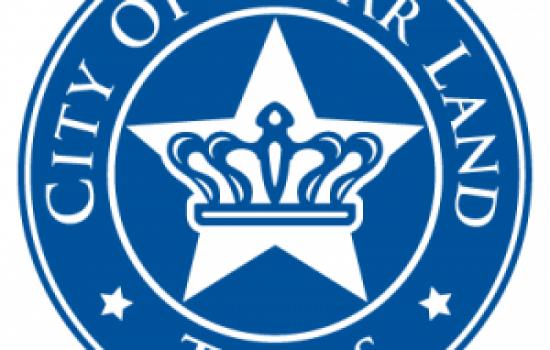 Redevelopment the topic of Sugar Land's sixth and final land use
The sixth and final session in the Land Use Forum series – "Sustaining Vibrant Communities Through Redevelopment" – is scheduled for April 3, at 6 p.m., at Sugar Land City Hall, 2700 Town Center Blvd.
The session is intended to help the community better understand the opportunities and benefits of redevelopment. The topics to be covered are:
• the causes of decline in retail and commercial areas;
• strategies available to revitalize areas to ensure they remain vibrant; and
• the role cities play in guiding redevelopment.
The keynote speaker will be Ellen Dunham-Jones, an architect and professor at the Georgia Institute of Technology and an authority on suburban redevelopment. She and June Williamson co-authored "Retrofitting Suburbia: Urban Design Solutions for Redesigning Suburbs," (Wiley; 2009, 2011). The book has been featured by the The New York Times, TED, Public Broadcasting Service and National Public Radio.
The presentation will highlight topics important to the near- and long-term success of Sugar Land, and the session will include community roundtable discussions and opportunities for the public to provide input.
The Land Use Forum is a six-part speaker series highlighting land-use topics and current issues such as demographic shifts, development of activity centers and redevelopment of aging commercial areas in Sugar Land.
The series is open to the public and will include discussions important to the city's ongoing efforts to update its Land Use Plan, a document that provides policy guidance and identifies future efforts necessary to accomplish the city's land use goals and objectives.
The speaker series is a way to engage the community and get them thinking about the types of developments appropriate for the city in the future. Participation and feedback from a wide variety of people in the community is important. The speakers for the forums are recognized experts in their fields.
Those unable to attend the Land Use Forum sessions may watch via a live broadcast on SLTV 16 or online at www.sugarlandtx.gov/landuseplan and submit questions during the event. Previous forums may also be viewed online. After the forum, a topic related to the Land Use Forum session will be posted on the City's Online Town Hall tool as another opportunity for the community to provide feedback. The Online Town Hall topic is available at www.sugarlandtx.gov/landuseplan.
Click here for the original article.