Press Releases & Announcements
March
2014
17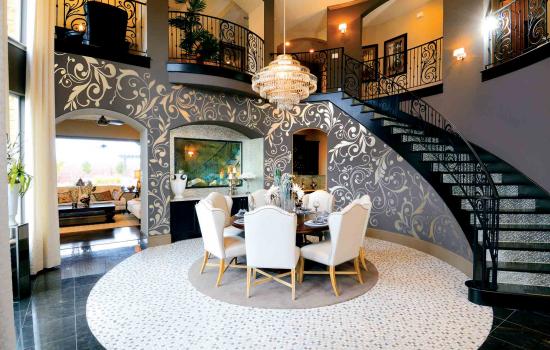 '€˜Houston's Largest Home Tour' Kicks Off in Imperial April 5
Imperial is taking part in something big this spring — "Houston's Largest Home Tour."
Projects of The Johnson Development Corp. will have model homes and available homes open for touring weekends in April. Hours for the tour will be 10 a.m. to 6 p.m. Saturdays and noon to 6 p.m. Sundays. Admission is free.
"We had terrific response last year from the public eager to see the latest home décor trends," said Doug Goff, chief operating officer of The Johnson Development Corp. "This year will be even more impressive as we add to our array of housing styles in some of the nation's top-selling master-planned communities. And for people wanting to move quickly, we have homes ready now throughout Houston."
Model homes are currently under construction in Imperial, so visitors will be able to see the neighborhood, the new fountain and experience the area's ambiance. Plus, those visiting Imperial Saturday, April 26, can sample wine and small bites at the Sip & Stroll of the annual Sugar Land Wine & Food Affair. For more information on the event and to purchase tickets, visit http://www.sugarlandwineandfoodaffair.com/sip.
Other projects of The Johnson Development Corp. participating in the tour are Sienna Plantation and Riverstone in Fort Bend County; Cross Creek Ranch and Willow Creek Farms in far west Houston; Fall Creek in northeast Houston; Tuscan Lakes in League City; and Woodforest and Harmony in Montgomery County.
Tour maps are available at www.johnsondevelopment.com.